We had a Tesla Model S here in the shop last month at Morgan Hill Auto Body for some minor cosmetic repairs.  Little did we know just how popular among the affluent this Fremont made all electric vehicle had become.  Yes,  we knew that the Model S had been dubbed as Motor Trend's prestigious 2013 Car of the Year.  What we weren't aware of is just how many of America's affluent neighborhoods where it has also become the TOP selling vehicle: 8 of the top 25 wealthiest ZIP codes to be exact.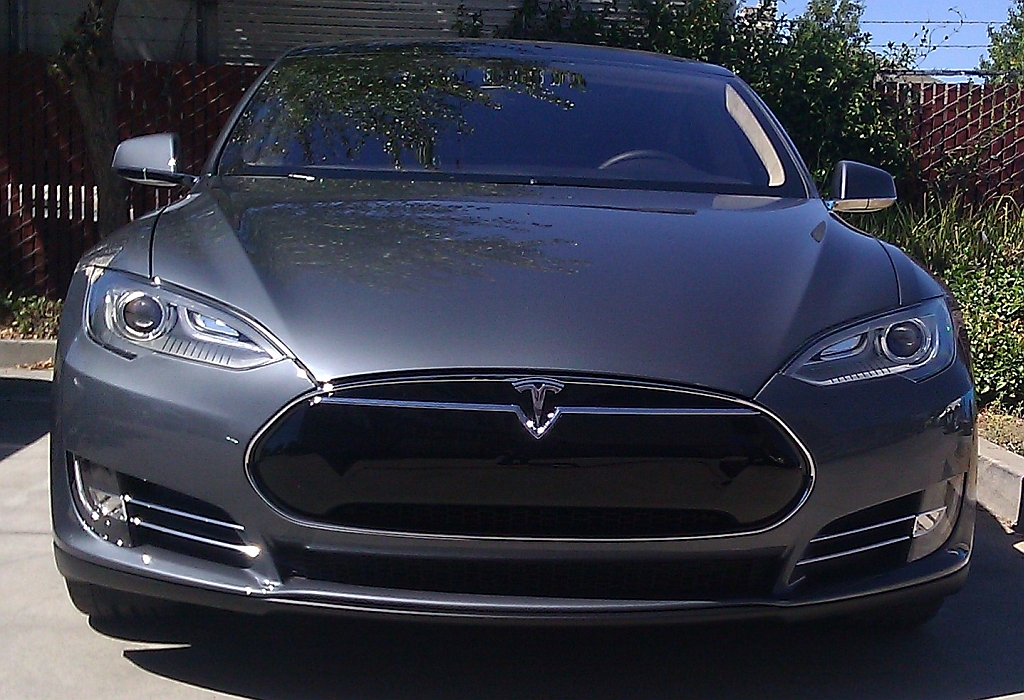 Just the Facts:
The Tesla Model S is the top-selling vehicle this year in eight of America's 25 wealthiest ZIP codes, according to Edmunds' analysis of new-car registration data from Polk.
All eight communities are located in California.
In Atherton, California, the Model S accounts for 15.4 percent of all new-car registrations.
Ominous Noise Fixed – 2013 Tesla Model S Long-Term Road Test – Edmunds
"Our 2013 Tesla Model S is making an ominous noise under acceleration and deceleration. It originates from the rear of the car and seems to be getting worse." That was our last post addressing this mystery.
Here is how it was fixed…
"We replaced the entire drive unit," began our service advisor. "Tesla doesn't want us diagnosing the problem here, so I can't answer your question of exactly what happened. It gets put into a box and shipped off. Sorry I don't have any more information."  Read More
Tesla posts $38 million third-quarter loss – AutoNews
Tesla Motors Inc. posted a net loss of $38 million on $431 million in revenue during the third quarter — a steeper loss on slightly higher revenue than in the second quarter.
In the third quarter of 2012, when Tesla was just starting production of the Model S, the automaker lost $111 million on $50 million in revenue.  Read More
Last, but not least, Green Car Reports chose the Tesla Model S as its "Best Car to Buy 2013"
From styling that many onlookers assumed was the newest, latest, sleekest Jaguar–a compliment indeed for a new carmaker–to smooth, silent acceleration from 0 to 60 mph in 4.4 seconds (in the Performance version), the Tesla Model S is more than an impressive new green car.

It's an impressive car. Period. The fact that it's green is almost secondary.
Read More
Read More